Does Marriage Counseling Work?
updated 3/6/19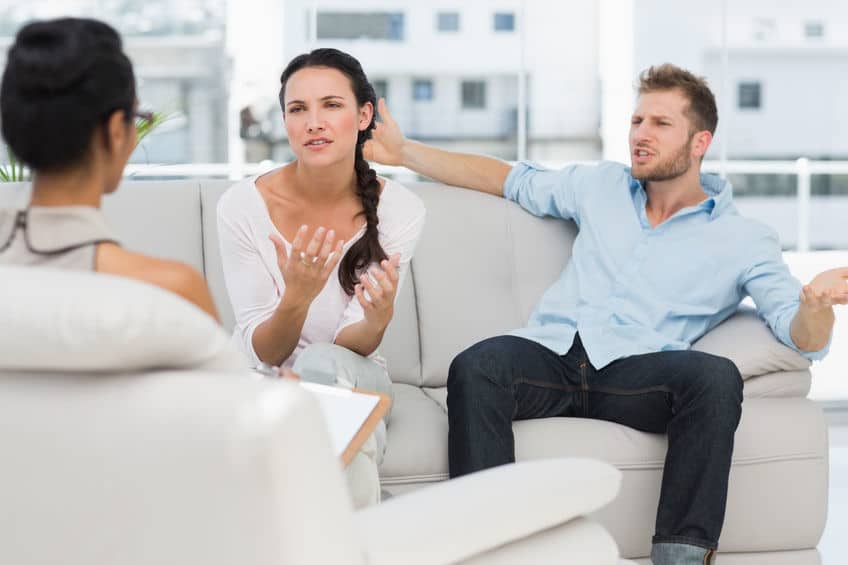 How does marriage counseling work? If you scrunched down all of the data, what are the essential common factors of effective marriage counseling?
Lisa Benson is a psychologist and researcher at UCLA. Along with Andrew Christensen and Meghan McGinn, Benson recently published a major meta-analysis of over 40 years of research on couples therapy (Benson et al., 2012).
The purpose of this research was to get at the common factors, the essence of the most successful interventions.
These researchers boiled down a massive amount of data to arrive at five enduring principles of effective marriage counseling.
The goal of this research was to identify the similar strategies employed by science-based couples therapists regardless of their therapeutic orientation.
Science-Based Couples Therapy
Science-based, or evidence-based marriage counseling matters because it was tested against alternative methods. The gold standard is to do so in randomized controlled trials. Couples therapists who provide evidence-based treatment don't usually apply a particular theoretical model because they learned it from a book.
Instead, they pursue formal training and clinical supervision, always adapting their approach to ensure that they are recruiting the best that modern, ongoing research has to offer.
Becoming a science-based couples therapist requires particular skills of assessment and observation. Depending on your degree, science-based marriage counseling take years of rigorous coursework and clinical supervision, a grueling licensing process, only after which, your formal training in science-based marriage counseling may be certified.
Most evidence-based couples therapists have years of training after graduate school, and throughout their careers, they continue to apply research from the field's newest developments. There is a self-selection process involved in who decides to become a science-based couples therapist. Marriage counseling is not just a specialty. It is also a passion and a calling.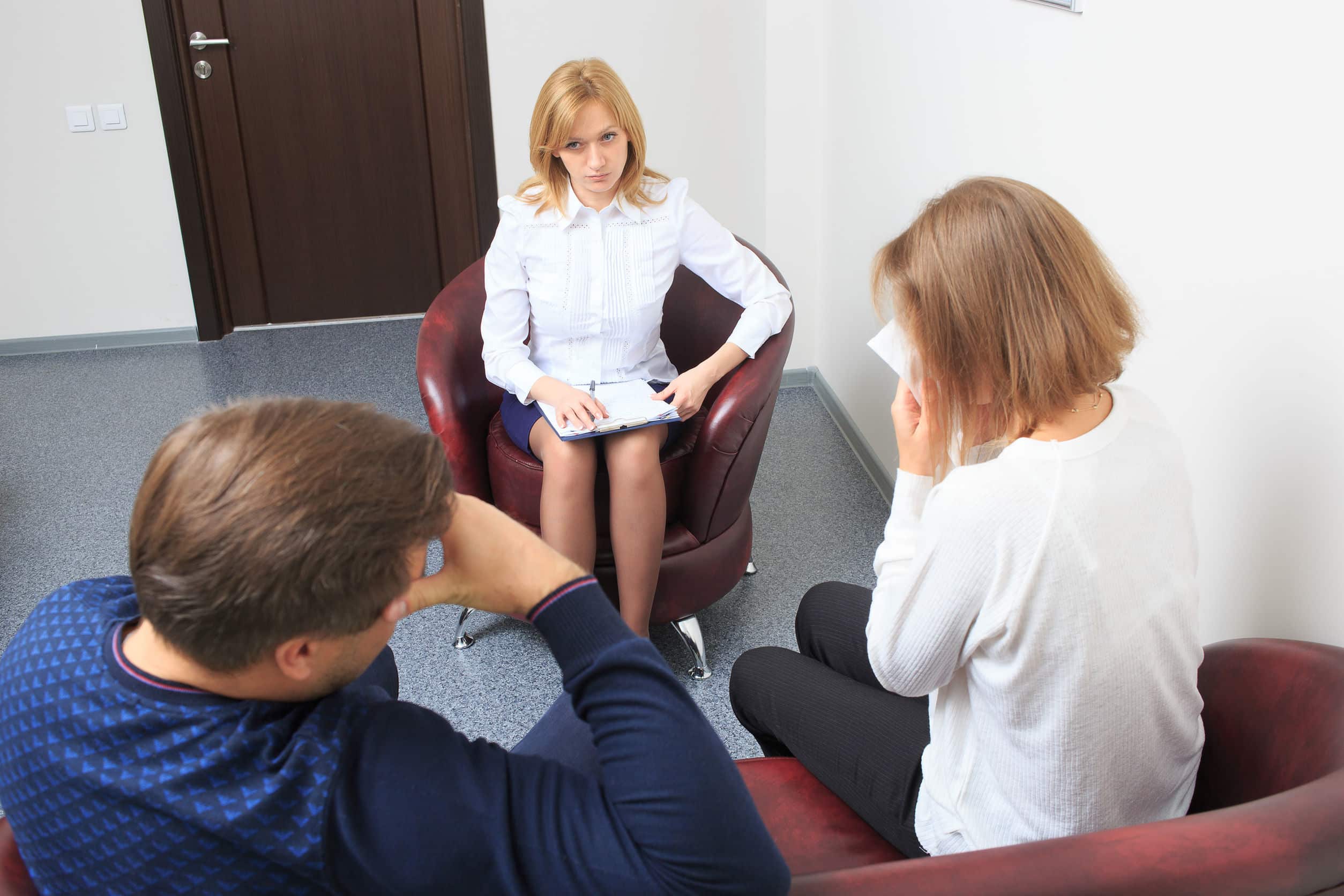 How Does Marriage Counseling Work? Five Common Factors
Here are the five basic principles of effective marriage counseling, which, according to Benson and colleagues characterize effective science-based couples therapy:
1. Changes the Perspective On the Relationship.  I like how Susan Johnson describes this in Emotionally-Focused Therapy. During couples therapy, the therapist attempts to help both partners see the "Demon Dance" and "Protest Polka" that the couples are engaged in.
If they can agree on how they do "the more you say this…the more I say that" they are entering a new perspective.
The couple learns to stop blaming and shaming and learns to become curious instead of furious. The couple becomes more aware of a process involving both of them. They also benefit from seeing that their marriage in the light of known stressors.
For example, couples who struggle financially will be under different kinds of situational stresses than those who are not.
Science-based couples therapists begin by collecting "data" on the interaction between the partners by watching how they interact. This is often done with video analysis.
Therapists then craft a "formulation" about the communication dance that determines how the couple engages. Different models will use different interventions, vocabularies, and strategies, but as long as the therapist is keenly focused altering the way the relationship is understood, the couple can begin to see each other, and their interactions, with greater awareness and empathy. The question of "how does marriage counseling work?" begins with changing the perspective.
2. Modifies Dysfunctional Behavior. Careful assessment is the key here. As the lead intake coordinator at Couples Therapy Inc., I can tell you I see lots of dysfunctional behaviors and presenting problems. Drugs and alcohol, infidelity, process addictions such as food or sex, gambling, etc, the Four Horsemen, just to name a few.
Science and research tell us how to assess whether or not a couple can even engage in meaningful marriage counseling, and which problems may require conjunct individual therapy. Good science-based marriage counseling understands how carefully assess a couple before jumping headlong into treatment.
At the end of the Day, a good science-based couples therapist has a specific treatment plan to address the dysfunctional behavior. But this knowledge starts by understanding which cases are not appropriate for marriage counseling work. This is the perpetual rookie mistake of the All-Purpose Therapist.
3. Decreases Emotional Avoidance and Distancing. 
Conflict Avoidant
couples avoid expressing their inner feelings. They learned in their family-of-origin that conflict was unhealthy and should be avoided. But research tells us that they put themselves at greater risk of becoming emotionally distant and growing apart by doing so.
Emotionally-Focused Couples Therapy allows the partners to feel less afraid when they express vulnerable feelings such as loneliness, fear, or a need for connection.
4. Improve Clarity of Communication. All effective science-based couples therapies focus on helping spouses to communicate with clarity and skill. Couples usually require a deconstruction of their current pattern of communication so they can see how they stay stuck by thwarting their best intentions.
Gottman Method Couples Therapy, in particular, excels in skill-building with couples to regulate their nervous systems and co-regulate each other. The therapist usually also provides the couple with didactic instruction and then strives to get out of the couple's way as soon as is reasonable. Psycho-education on knowing what types of communication are healthy, and what types will only cause more bickering and escalation is also a key factor in the Gottman approach.
5. Promote Strengths. Couples in negative sentiment override 0ften can't even see a positive behavior coming from their partner. All of the science-based research tells us that the best couple's therapists can hold a compelling vision and appreciate the strengths a couple possesses and will seek to promote a growing awareness of those strengths at all times.
Does Your Marriage Deserve a Science-Based Marriage Counseling Retreat?
Call us for more information 844-926-8753 to reach me, Daniel Dashnaw.