New Forms of Marriage Contracts
Notions of intimate unions and couple relationships experience cultural shifts. We seem to be going through one right now with Millennial marriage values.
Millennials are the population cohort that came to legal adulthood around the year 2000. Social science research reports that just under half of all millennials (43%, and higher among the youngest groups) said they would prefer a marriage model that involved a two-year trial period — at which point the union could be either formalized or dissolved.
There would be no divorce or legal paperwork required. A third of Millennials said they'd be open to trying what some researchers have described as a sort of "real estate" approach — marriage licenses sanctioned and filed on a five-, seven-, 10- or 30-year ARM, after which the terms must be renegotiated.
And 21% said they like the  "Presidential" method. Marriage vows last for four years (after a grueling primary season?) but after eight you can elect to choose a new partner.  Clearly, Millennials have at the very least de-coupled romantic and traditional notions of "until the twelfth of never."
Millennial Shift
This is a profound shift affecting a large portion of the eligible American public. In total, nearly half of all of those surveyed, ages 18 to 49 — and 53% of millennials — thought marriage vows should be optionally renewable, and nearly 40% said they believed the "till death do us part" vow was obsolete. Wow. Millennial marriage is different.
But It's not entirely a novel idea. It was anthropologist Margaret Mead who gave notice to the growing popularity of "serial monogamy," involving a sequential string of monogamous unions. A biological anthropologist, Helen Fisher has long argued a similar idea: humans aren't meant to be forever marriages, but rather in short-term, sequential, monogamous relationships of roughly three or four-year duration. Is this less a cultural shift perhaps than a return to anthropological norms?
This may be a global shift as well. More recently, lawmakers in Mexico City attempted to establish a legal foundation for a "renewable" marriage paradigm, by which, temporarily committed couples could merely choose to either re-commit or end their unions after a trial period of two years.  They were not successful, but the global acceptance of a temporal shift around the institution of marriage may be slowly underway.
American Millennials are sensitive to the fact that the USA has the most robust divorce rate in the entire Western world. And the Social Science is in; data clearly indicates that the longer we delay marriage, the more inherently successful our unions will become. A Fully mylenated Brain is a more well-regulated brain. Unpopular as this may be, from a neurological perspective, adulthood should commence at the age of 25.
A Cautious Generation
And  Millennials also have extended the decade-long trend of unmarried cohabitation, which continues to rise, and has risen 1,000% over the past forty years. Are Millennials merely afraid of commitment?
No, it's more like social constructs of what constitutes relationship success or failure have shifted. According to the survey, 56% of women and men think a marriage can be successful even if it doesn't last forever. With a balanced gender preference, this might be an idea whose time has finally come. And there are real economic issues with household formation.
Social scientists have reported that social attitudes toward divorce have become significantly more relaxed, particularly over the past decade. Marriage counseling costs should be eased as divorce, and relational terminations are normalized.
According to research, Millenials value "emotional readiness." for marriage. And once they commit, they will enter couples therapy without hesitation if needed. Millennials may be cautious about commitment, but they are even more cautious about divorce.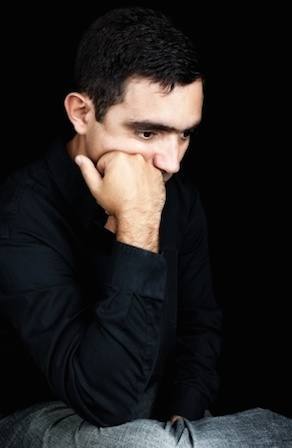 And, why not? No wonder Millennial Marriages are tentative, their parents are in the throes of a Boomer Divorce epidemic. Skepticism abounds.
Tradition and religion both have a significantly relaxed grip on popular culture. Americans in particular, have the most gourmet taste when it comes to a partner — as Esther Perel laments, we want a multi-tasking intimate.
A lover, a best friend, a business partner, a soul mate. Millennials are not, as some maintain, a generation poisoned by technology and choice.
There's a realistic temporal shift in their attitude toward marriage. Millennial marriage is seen as a developmental asset entered into at the appropriate time more than an unwavering commitment.
Millennial Marriage as an Aspiration
But this developmental asset is still popular. I was surprised to learn that 69% of millennials still aspire to marriage.  But keeping options open is a feature of how Millennials choose to work the developmental asset of marriage.
There's is not ideally an abiding commitment. If anything, Millennials are demonstrating a gravitas toward intimacy as an unfolding work in progress.
Are you in a Millennial marriage trying to figure out your current relationship?
The Big Big Book can help! Ask for a "State of the Union" assessment.